FINALLY the weekend is here, this one to me was anticipated the most! not because I have something interesting, but because I will finally get some sleep
مع احترامي للي اقصدهم بكلامي، بس بالايام اللي فاتت و حماسي تجاه مسألة كرامة الكويتي واللوية و المواضيع اللي كنت اكتبها من خلال يومي المعفوس،، شفت شي ودي اعلق عليه،، للي يكرر تعليقه بكل مدونه نففففسه بالظبط و التعليق لا يملك خصوصية تتعلق بالموضوع المكتوب بالمدونة، صحيح كلنا تكلمنا عن موضوع جاسم و بشار بس لكل منا محوره الخاص ومنظورة الشخصي للموضوع، فا التعليق لمجرد التعليق ما منه فايده بنظري، التعليق اللي يضيف على الموضوع و صاحب الموضوع او على الاقل يحسس صاحب الموضوع انك يا اللي معلق عنده مكلف خاطرك و كتبت حرفين تعبر فيهم عن نفسك ابرك من نسخ التعليق و نشره يمين و يسار،، شنو الفايده؟ زيادة الحماس؟ الكل كان جدا متحمس للموضوع و كلنا منفعلين "اقصد اللي مهتمين بالموضوع طبعا" فااااااااااا رأيي الشخصي بالموضوع ،، يا انك تقول كلمه سنعه ولا لاتقول شي،، هذا انا و رأيي ،، لان مادري ليش كل ما شفت حاله مشابهه للي وصفته اتذكر المظاهرات العربية و الشعارات الرنانه اللي على غير سنع ،، نفس لما كنت مؤخرا بعرس و من قبل فرقة فلسطينية سمعت اغنية فلكلورية عن انهم بيقتلون اليهود و يحررون دولتهم ،، كل هذا و اهم يغنون و يرقصون باحد فنادق الكويت ،، الحماس حلو و التعبير عن النفس احلى بس الواقعية و المنطقية هم حلوين
Next weekend will be 3 days :D
a good chance to escape ,, or just relax
جريمة التلاعب بمشاعر الغير كبيرة ،، و شلون اذا كان الملعوب بإحساسه شخص يعز علي؟ و الموقف البايخ اللي انحطيت فيه اني ادري انها جذابه و انه مصدقها لانه طيب، بلحظة إنفعاله ما قدرت اقوله الصج، لاني بالبداية تأثرت حالي من حاله ،، بس لما حسيت ان الموضوع مو طبيعي و ان جذبتها جايده بديت اجيك و ادقق بالموضوع لما اكتشفت انها جذابه ،، ماقدرت اقول بنفس الوقت ،، حسيت بالذنب لاني ماقلت له بس ما كنت اقدر اقوله و اهو بقمة تأثره ،، لان التفاصيل اللي انا اهتم و ادقق فيها حيل بوقتها كانت تعني له اني مومهتمه لا فيه ولا بالموضوع المطروح،، مع ان العكس صحيح ،، لاني مهتمه انا دققت هالكثر
I'm so into Hello Kitty lately, more than the usual I think its the effect of seeing all the
SANRIO
shops in the US?
Another thought, is why are they so into
blackberry
over there? every one has one, and most of the blackberry users have other "simpler" mobiles along!
كنت اسمي البلاك بيري هناك "العنبة السودا" -ادري غلط بس هذا اللي اسعفتني فيه سرعة بديهتي- علشان اقدر احش انا و اخوي بظاهرة كثرة استخدامه بأمريكا بدون لا نحرج اللاجانب بهالشي ،، لانهم من الله كانوا يخزون فما بالك لو بقولهم اني اتحجى عن شي معاهم خاصة اني اتكلم بلغة ما يفهمونها غالبيتهم
The Never Ending Movie Quiz, is the only thing that made me back off from canceling my
facebook
account. I'm not active in it & I am so puzzled with why would total strangers add me to their friend's list & not talk to me nor get to know me?!! One case was a person I know by the nickname only through the net, so that person "female or male" adds me to their list, we know each other & that's it !! no interaction no nothing?! it felt so weird to me, why add up people when you don't have any thing in common with them, don't talk to them, don't do any activity with them !!?? Final result, I removed them from my list.
Which is very similar to the people who add me on MSN's IM and not talk to me, nor introduce them selves & they do not tell me what do they want!! They are just an added number/ contact & that's it!! others might think its ok to pill up people, but to me it doesn't make sense :D Therefore tonight will be cleaning up night :D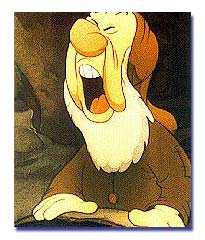 ما ادري شنو قصتي مع العطساااااات ،، خلق الله يعطسون عطسه عطستين و خلاص انتهى الفلم ،، انا ان عطست لاااااازم 7 او 8 عطسات ورا بعض ،، ساعات يكون اكو فجه بسيطة بينهم بس عموما مايطلعون الا مع بعض